CHOICE sheds light on the life expectancy of electrical goods
CHOICE has issued guidelines on the 'reasonable' life expectancy for electrical goods, saying a high-end fridge, television or washing machine should last for more than a decade.
"Given Australian households are increasingly feeling the pinch, it should come as some comfort that our big ticket electrical items don't need to be replaced every couple of years," says CHOICE spokesperson Nicky Breen.
"We found that, with some basic maintenance, a fridge should last between 6 to 13 years depending on price, while washing machines and dishwashers can keep going from 5 to 11 years."
In a bid to provide more clarity around product life expectancy, CHOICE issued the life expectancy guidelines based on responses from the 2018 consumer reliability survey and manufacturer feedback.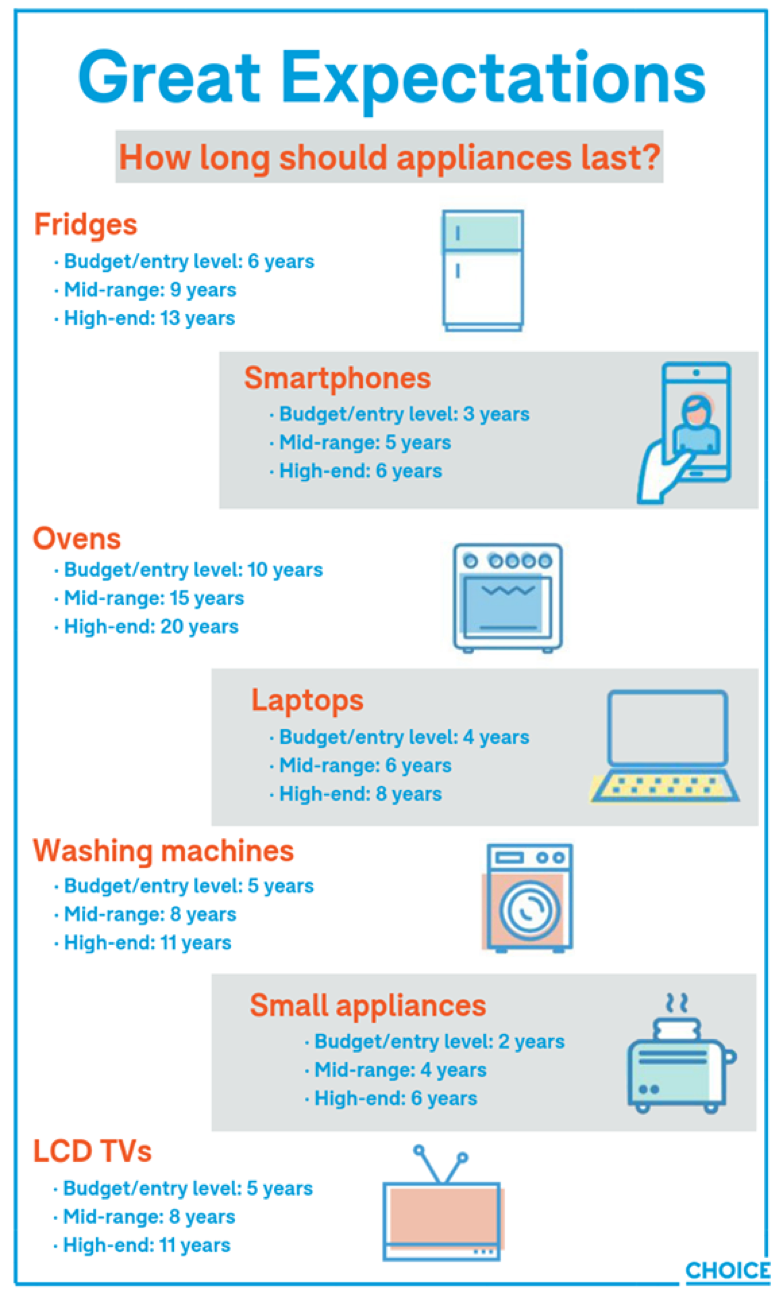 "We want people to have a greater understanding of how long their products should last so they don't feel pressured into buying new models as soon as they are available in stores.
"It may feel like there's a different type of television on the market every few months, but if you can forego the new features, a high-end LCD TV should last for around 11 years."
CHOICE is also urging Australians to use the new guidelines if their whitegoods develop a fault just outside the basic warranty period.
"Under the consumer guarantees you are entitled to a refund, repair or replacement if a product develops a fault a 'reasonable' amount of time after purchase," Ms Breen says.
"All too often businesses suggest that the 'reasonable' time period is the 12–24 month warranty period, but these guidelines show that in most cases that is woefully inadequate.
"If you find there's a fault with one of your big ticket electrical products within a couple of years of purchase it's worth pointing to our guidelines and trying to pressure retailers into doing the right thing."
For more details go to choice.com.au/longevity.
27 October 2018.